COMPANY SUSTAINABILITY
Soaphoria shares ecological, environmental and ethical values. Since these values represent the highest priority for us, the whole process of our production from inputs to the final outputs was designed to respect these values as well as the environment and sustainable development.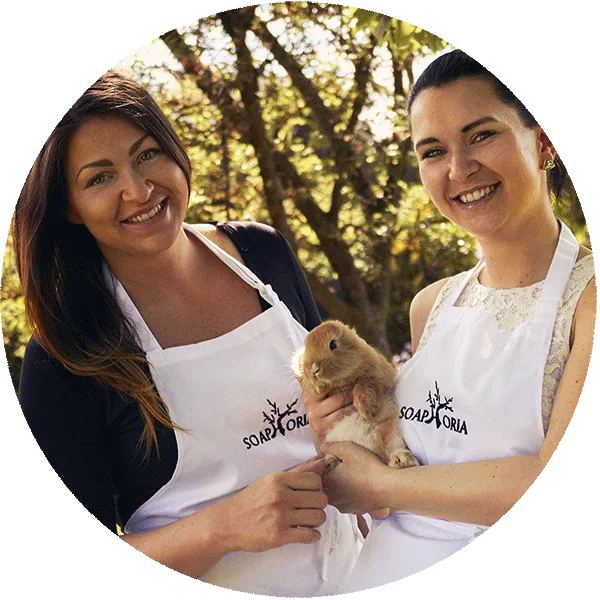 ECO-CERTIFIED INGREDIENTS
Not only the quality, but also the origin of the ingredients is important for us. Our products, all from natural soaps up to design soy candles, are made of natural and organic ingredients such as vegetable butters, oils, various kinds of wonderful herbs, essential oils and extracts. We prefer ingredients which come from ecological agriculture and we work only with the highest quality ones. We do not use ingredients such as palm oil or any other ingredient which might harm our planet Earth. 
CRUELTY-FREE COSMETICS
Although the European Union law does not allow animal testing within the EU countries, there are still many producers that test their cosmetics on innocent mute little creatures. We have always said, say and will say NO to any kind of abuse or cruelty.
Soaphoria uses exclusively Cruelty Free ingredients and is proudly approved as Cruelty Free cosmetics by Leaping Bunny Program. All of the products are tested by accredited institutions. You can be absolutely sure that no animal had suffered for your favourite cosmetics to be made.
---
PACKAGING MATERIALS
We are very careful about the packaging materials. Soaphoria products are preferably filled into the glass bottles. In case the product itself is not designed for glass packaging, we prefer aluminum tubes or paper boxes. All of the packaging materials come from the European suppliers, are certified for the cosmetic use and are absolutely safe for preserving the product quality as well as its impact on your health.
Indeed, sometimes we need to use plastic bottles as packing material, however we have a good reason to make these exceptions. First of all this sort of material is still the most practical one when we have in mind transportation, delivery or safety. In case you travel often, you would not prefer to carry a have cosmetic-bag with you. Another very important factor is safety. If your household is blessed with children, you must consider their safety over everything. As conscious human beings, you are all aware of the fact that if  we separate plastic garbage properly it is harming the environment less than lying glass bottles in the ground.  
More to add, the labels which beautifully complete the design of the Soaphoria products and inform you about all the super effects of your favorite cosmetics are made of paper and marked by easily biodegradable ink. In case you have used your favorite product, you can still return the empty jar by joining our recycling program.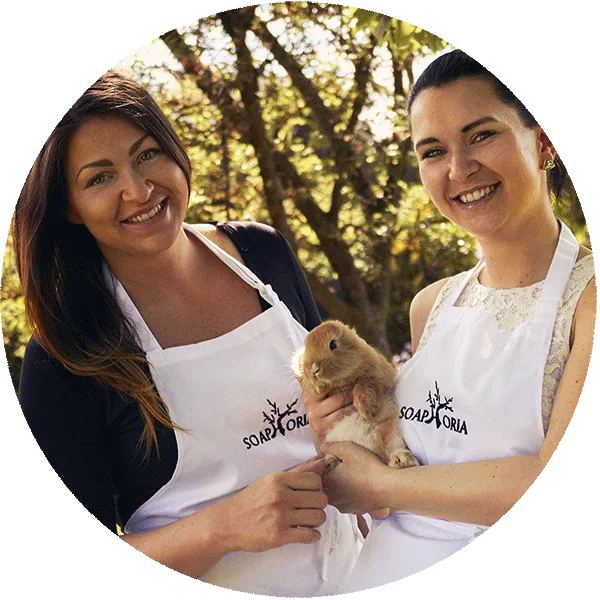 MINIMIZING WASTE PRODUCTION AND SAVING NATURAL RESOURCES
Our producing area has its strict rules also when it comes to natural resources and waste. Our factory itself is designed and constructed with appreciation to the environment. It is furnished with furniture that was made with use of waste wood and equipped  with high performance skylight system to minimize daytime use of electric lighting. We use only as much water as we really need and always stop the tap when the running water is not a necessity. As an amazing side effect to the hand production also our electricity consumption is lowered.
Moreover, every material is used as many times as it can be before it is carefully separated as a waste. Although you cannot see all the effort we put into minimizing our waste production, you can notice a little bit of it when unpacking your order. Every piece of your favorite Soaphoria collection will be delivered to you with a piece of cardboard which functions as a filling material ensuring comfort and safety of your product during the long journey to its new home. Please, do not be upset if you will find a piece of bubble wrap or any other material in your package, too. All of the filling materials used to protect your cosmetic treasures are in fact materials coming from our suppliers and other companies, that would be soon or later carefully separated. By sending pieces of them to you, we are giving them a little extra chance to be useful before they become real waste.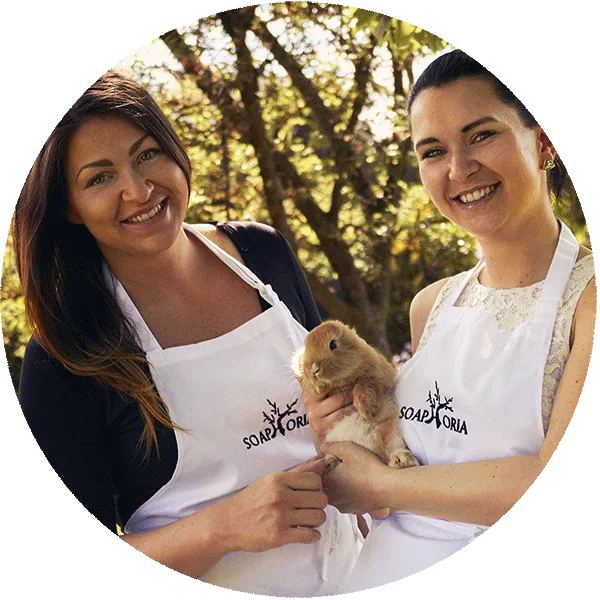 SOAPHORIA STORY
Our story started years ago in our early childhood. It was our beloved grandmother who showed us the magical world of herbs. She grew and gathered varieties of herbs, flowers and fruits and she taught us how to recognize plants and how to take advantage of their benefits. Her herbal tea mixtures, recipes of healing balms and tinctures were widely popular among people. During our long walks in the countryside we didn't only collect different types of herbs and fruits, but she also explained to us how we can utilize them in the most effective way. We have to say, we were not always very excited about the lectures she gave us but after some time we realized the importance and the usefulness of every single advice she shared with us. Today we are greatly thankful for all her guidance, but the most important thing we've learned from her was to respect nature. 
The idea of our brand of Soaphoria came a few years later and was inspired by one of our vacations in Croatia. We bought a piece of hand-made soap as a souvenir and we`ve got fascinated about the method of how the local manufacturers were able to transfer the beauties and healing effects of nature to a single chunk of soap.  We wanted to share with our closest friends and relatives this experiment and we`ve decided to give it a try and to start producing our own hand-made natural soaps. 
---
So, after a few years later, as adults we returned back to grandma's magical world of herbs - but now as growers and manufacturers. We rely on the power of nature without using any pesticides or chemical fertilizers. Herbs we can't grow ourselves, we obtain from local and foreign farmers who also follow our principles. Apart from herbs our main ingredients in our products are organic oils, plant-based butter and plant-based wax. In addition we don't use silikons, petrol derivatives, synthetic colours and fragnances, dangerous conservants or even palm oil. 
For us manufacturing natural cosmetics is a challenge. A challenge to prove that natural and organic cosmetics is not anymore luxury or a modern trend. It is supposed to be an obvious choice for all of us. We focus on quality of inputs coming from sustainable manufacturers who specialize on the production without added synthetics and follow strict regulations. We focus on products which are not only beneficial to our organism but they bring us joy and happiness. 
The term "BIO" plays an important role in our life also out of the realm of cosmetics. It doesn't necessarily need to be "BIO", we would rather call it "common sense".  We try to eliminate all the unhealthy components of everyday life in all directions, to cut our waste production to minimum, to use water reasonably, to recycle and to choose locally grown plants without pesticides. We see the protection of our environment as well as the "BIO lifestyle" as one whole. 
We hope you share our values with us and will find joy in using our product. We make them for you with love.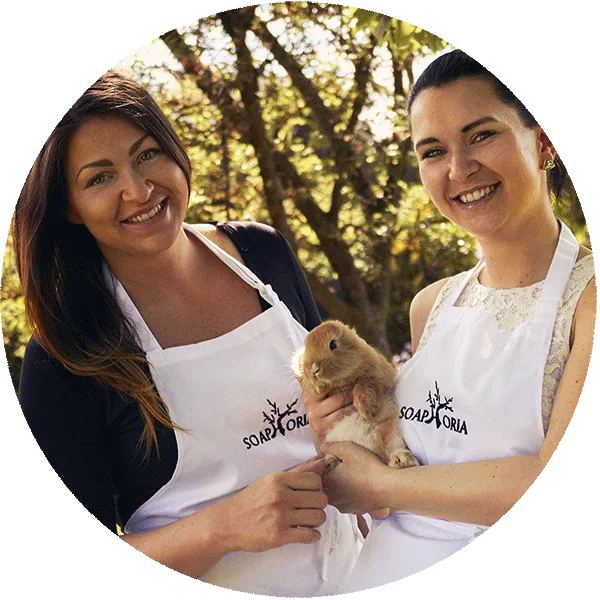 OUR VALUES
NATURAL/ORGANIC INGREDIENTS
First of all, we believe in nature. We use a high percentage of the best quality organic ingredients coming from verified suppliers and ecological agriculture. We don't use aggressive chemicals, sulphates, silicones, parabens, oil derivatives, synthetic perfumes nor colorants. We don't even use animal fat and other animal ingredients, our products are 99% vegan friendly. In honor of our grandmother, we maintain the use of original beeswax in some of our iconic products inspired by tradition. We prefer local ingredients, especially hand-picked mountain herbs and natural extracts derived from plants gathered on European meadows.
NOT TESTED ON ANIMALS
Although the animal testing is prohibited in EU countries, there are still areas in the world, where the testing is legal. With Soaphoria products, you can be absolutely sure that the product you´re holding in your hands has nothing in common with animal suffering and pain. All the products are tested by certified European institutions with the help of human volunteers. Soaphoria products have been also approved by Cruelty Free International and are proudly representing the values of Leaping Bunny Program. Our customers can find Soaphoria products in various countries of the world, but not in those which are still requiring animal testing.
HANDMADE AND FRESH
The tradition we worked into Soaphoria products is not just about the herbs and recipes but also about the honest handwork. Of course we use some technology and machines but the core of our everyday activities is still provided by the most wonderful machines - our hands. Thanks to the handwork we can not only delicately decorate our products including bath bombs, soaps or even soy candles with wonderful dried herbs and flowers, but also achieve the softness and sensitivity that machine would never demonstrate. Additionally, the hand-making tradition ensures the product freshness, since the production batch is not counting on tens of thousands.
SUSTAINABLE DEVELOPMENT
Zero waste is not a trend for us, it is the way we live and work. From the very beginning, everything we do, we do with respect to the environment. Minimizing the impact of our activities and production is one of the most important issues we deal with every single day. We choose our ingredients and also the packaging materials very carefully. We use only certificated recyclable materials and biodegradable ink when packing our products and all of the waste materials are carefully sorted. We have a recycling program via which you can always send us back all the empty jars after you finish the Soaphoria products in various European countries and we are still working on expansion and improvements in the matters of ecological thinking.
ETHICAL PRINCIPLES
Soaphoria represents organic and natural cosmetics that think differently. Soaphoria means cosmetic products which care not only for our skin, hair and body but also for our health and the health of our planet. By purchasing our products, you get the highest quality, efficient and amazingly fragrant products that cause no harm to your body and no harm to our environment, animals or people. We say absolute and unequivocal NO to both animal testing and child labour and other unethical exploitation practices on Earth.